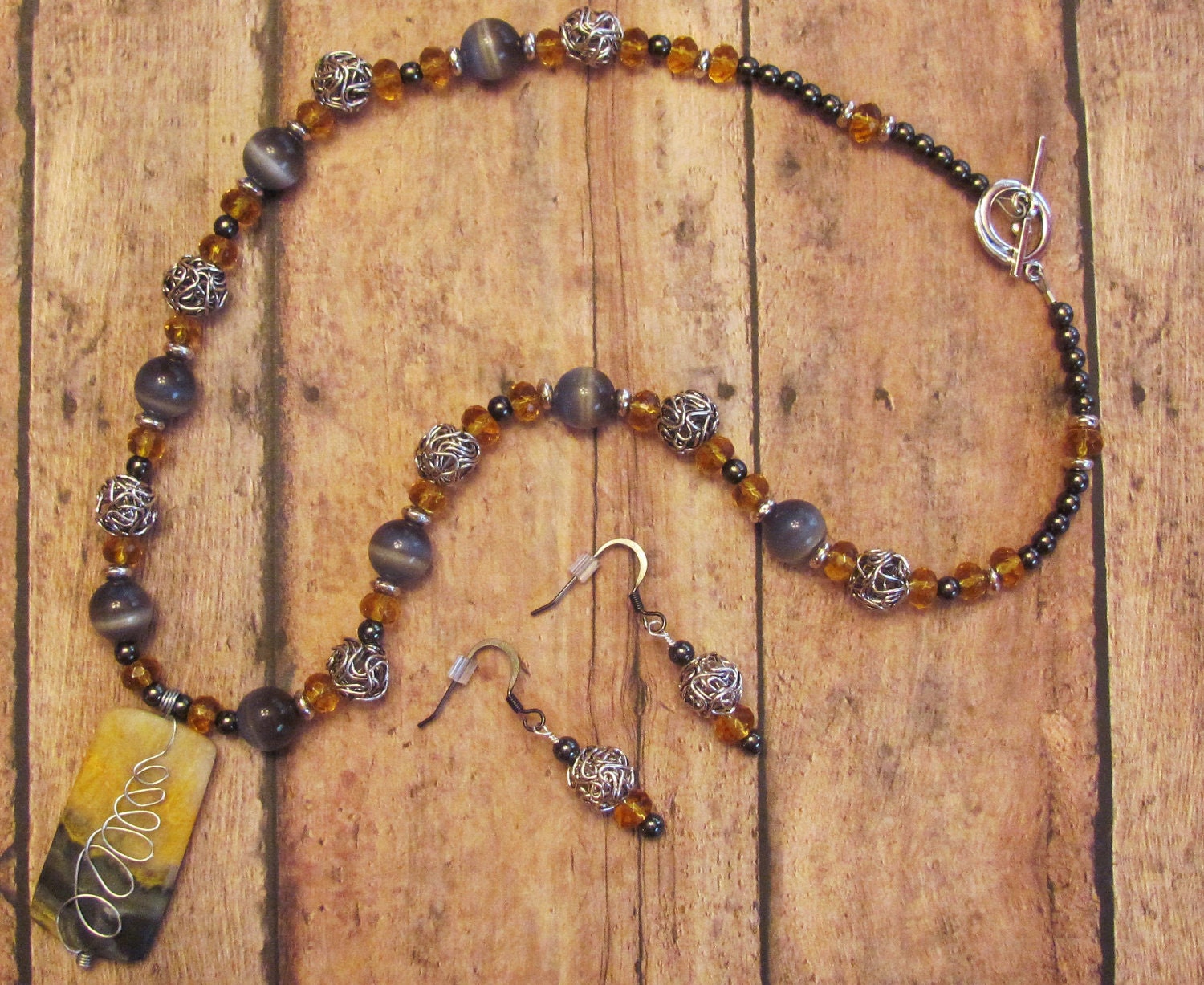 This beautiful wire wrapped Mexican Sunflower Agate is a gorgeous combination of wrapped wire, sunflower yellow and grey beading, with a little gunmetal beading throw into the mix!
This is a unique piece of jewelry, definately a one of a kind! Also comes with a matching pair of earrings.
Click Here to Visit My Etsy Shop!